David Black: A Passion for Motorsport Safety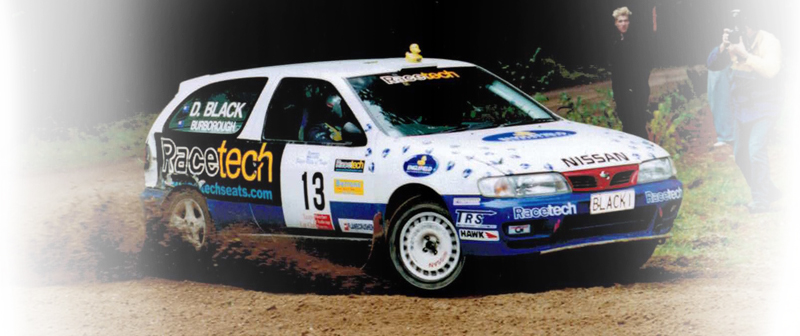 Racetech is headed by David Black and it's no secret that motorsport safety is his passion.
Drawing on his own experience as a championship-winning competitor, David understands the need to balance cost vs. having the right equipment to effectively protect racers in the event of a crash. He's also experienced first-hand the results of severe impacts in a rally car.
When he bought Racetech in 1998, the company was essentially a one-man operation. In less than five years from that time, David had personally started to amass a wealth of scientific and technical knowledge which put the company well on the path to its current position as a world leader in race seat design and engineering.
Facts talk in the safety business and that's why you'll find David now heads a team of detail-conscious, data-driven designers, engineers and fabricators.
---
Biography of David Black
President/Managing Director, Racetech Manufacturing Ltd
Born in Wellington, New Zealand
1975 – New Zealand motorcycle endurance race champion
1978 – Completed tertiary education – NZCD (Arch) from Wellington Polytechnic
1985 – Started rallying
1988 – Central Regional rally champion
1994 – Flew F2 rally car over 75ft cliff; severe frontal impact
1995 / 1998 / 2000 – National class (F2) rally champion
1994 / 1995 / 2001 – Winner F2 class, Rally New Zealand round of WRC
1998 – Purchased Racetech
2002 – Met prominent people in world motorsport safety; passion for safety develops
2002 – Design and develop new concept seat for Dodge Viper competition coupe
2003 – Invited by FIA Institute to participate in development and crash test programme at Delphi, Ohio, USA.
2005 – Establish Racetech board of directors and introduce first outside investment in Racetech
2004-2009 – Development with FIA Institute of 8862-2009 advanced seat standard
2007 – Invited to present at newly formed AIMSS (Australian Institute of Motor Sport Safety) safety seminars
2010 – Invited to present at IMIS Safety Conference, Indianapolis on the development of carbon race seats
2012 – Establish clear plan for development and growth of Racetech