Testimonials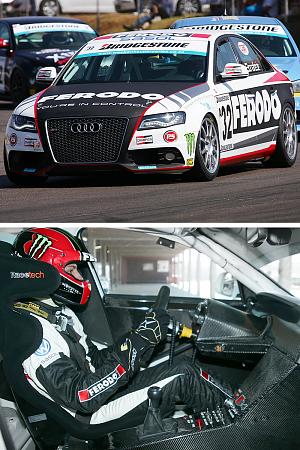 I am not sure where to start when describing the Racetech seat. I am a slim 6 foot 5 racing driver and as you can imagine it is very hard to feel comfortable in any seat. While visiting Rally Monte Carlo, David Black took one look at me and said: "We have the perfect seat for you!" We immediately placed the order for a RT4119THR via the Racetech South African agent to be fitted into our new Ferodo Racing Audi S4 Touring Car under construction at the time. The seat fits me perfectly, in the past I have finished 12 lap races with lower back pains but with this seat I could do another 3 heats on the day and sleep in it, that's how comfortable it is. There is no flex in the seat and its rigidity has helped us tremendously in the feel of how the Audi S4 behaves. I can't start to explain how happy I am with this seat. The protection and safety for me being such a tall driver is tremendous, giving me all the confidence to attack every lap of every race. Thank you David for the fantastic seat.
Gennaro Bonafede
VMP Motorsport Audi, Bridgestone Production Car Class A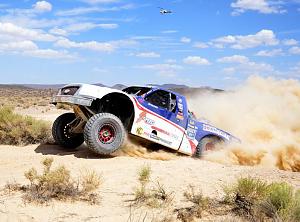 I have raced in every style and brand of seat under the sun. Racetech is by far the best seat I have ever sat in. In off-road, where sometimes you are in the truck for up to 20 hours at a time, comfort is crucial. Racetech's padding and design help get me through the long hours in the truck and also keep me safer than any other manufacturer on the market. I am definitely a Racetech customer for life.
Jim Beaver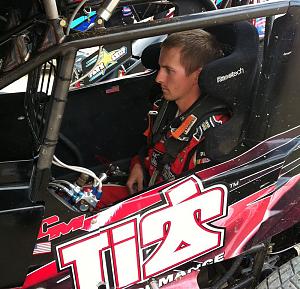 Thank you again for making a quality product. I have used the same two seats since 2009 and have loved every moment I am in them. I have taken some pretty good tumbles and have walked away from all of them. I wish more guys around my area and in the series I am in would run them.
Craig Mintz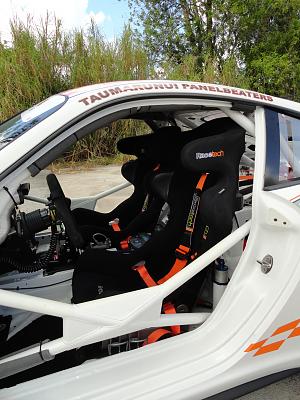 When we were building the New Cup Car and knowing that it was going to be also used as a race car and rally car with my wife as the co-driver I decided to install the newly designed Racetech RT4119 seats as I thought based on what had read and the latest FIA testing they were the safest seats available. We designed and built a frame attaching the back of the seat to the roll cage. This made the seat unbelievably stable and strong. I knew the seats would offer great protection in the event of an accident or a roll over. Perhaps what amazed me the most is in high G-force turns there is no movement in the seat at all. This seat is so much more supportive than any other seat I've used which is a big deal in a long race, but you also get a better communication through the seat as the seat and the car are one integral part. I would highly recommend this new seat, foremost from a safety perspective and secondly for the great driver comfort and feedback it provides.
Gavin Riches
Driver/Team Owner, Porsche 2011 Cup Car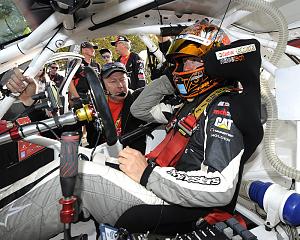 Being comfortable and safe are very important things when you are on the track. My Racetech seat provides both of those things at the highest level. I have been using a Racetech seat in Australia and NZ now for a number of years. The ergonomics of the Racetech seat are the best I have ever had, the superior design provides the highest levels of strength and protection giving me the absolute confidence I need when racing. There are a number of seats on the market, but why would you buy another brand when the best seat in the market is made right here in NZ.
Greg Murphy
HRT V8 Supercar Endurance Driver
NZV8 SuperTourer Driver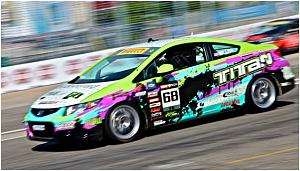 Choosing a seat for my 2013 World Challenge program was easy- there was never any question that it would be a Racetech. Having sat in nearly every seat on the market over the past few years, while driving and coaching, in terms of safety and comfort, their RT4119 model always impressed me the most. I wish that I could take a Racetech with me in every car that I drive on track.
Jon Miller
Pirelli World Challenge driver and driver coach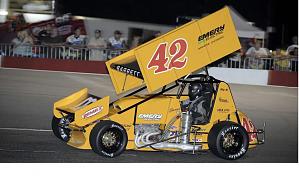 Carbon sprint car seat from Racetech USA literally saved my ass when I backed my pavement sprinter into a concrete wall during a crash! It prevented the rear end and driveline from doing me any harm. A similar hit with an aluminum seat would have been much worse!
Guy Barrett
Pavement Sprintcar Driver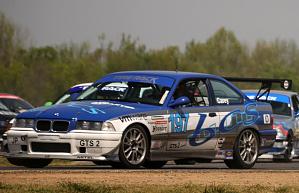 The seat is AWESOME! It won twice this year and was in contention every other time…LOL I love Racetech seats! I was once a die-hard OMP seat guy but not anymore!
Jon Carey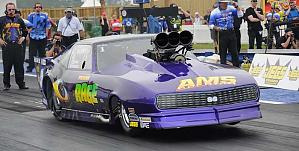 Some of the credit in my 2 NHRA championships definitely goes to the Racetech seat. Nothing has been more comfortable than the piece I had the in the RAGE '68 Camaro.
Josh Hernandez
NHRA and IHRA Multi-National Event winner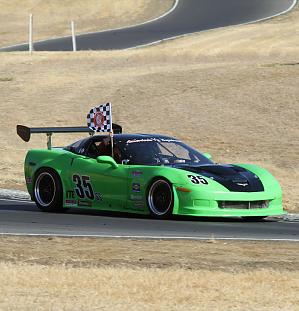 I was involved in a high speed crash at Thunderhill Raceway in California. The car was a well prepped SCCA ITE Camaro that had all the safety equipment money could buy, including a Racetech 4009 head restraint seat. The car was tapped in the rear quarter panel while traveling at over 130 MPH down the hill into turn 10. It flipped violently 8 times! Many who witnessed this crash said that it was the most violent crash they had ever seen. I can honestly say that without either the HANS device or the Racetech 4009HR seat, I would not be alive today! Both were required to save my neck on April 11, 2011. Today, I will not get into a race car without BOTH a Racetech seat, or my HANS device! Thank you Racetech for allowing me to come home to my family, as well as live to race another day!
Randy Mackintosh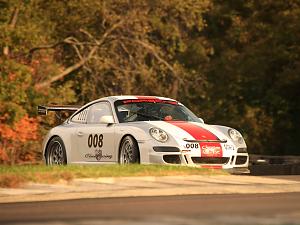 I am a HUGE advocate of your seats. I truly couldn't imagine a better fitting or feeling seat, and the tactile feedback really enhances my car-control ability. It's like an early warning system letting me know every little nuance about the car's balance, slip angle and traction.
Reg Williams
No Panic Racing, Porsche GT3 Cup car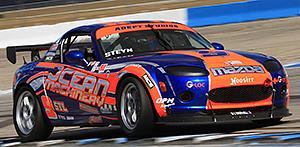 For the past 11 years I have used Racetech containment seats in my various race cars. When correctly mounted, they provide exceptional support and connection to the car and have helped me win multiple championships and set countless lap records. And they have held me safe in those inevitable on track incidents – I wouldn't use anything else.
Danny Steyn
2018 SCCA Runoffs STL Champion